WE ARE A NATURAL STONE COMPANY
Marmoline is a natural stone company based in Egypt; mastering handling bunch of the main projects in our local market, as well as exporting. Our standards does not seek random markets but artistic ones.
Inventing, inspiring and investing in the natural stone industry is what we've been doing for about thirteen years now and still. Believing in the power of art and nature; we blend both developing an artistic fascination. Communicating with our customers through taste, color, finish, and design. Being our partner, enables your business the benefit of luxurious quality and guaranteed commitment; moreover, it also enhances our taste support and professional enrichment levels.
HOW IT ALL STARTED ?
Passion, excellence, and commitment have positioned Marmoline as exceptional natural stone supplier in the Egyptian and International stone market. As establishing our first factory, Marmoline has earned trust and confidence of both public and private sector. In the first few years, Marmoline has become one of the main natural stone providers for the Egyptian railway and underground network. Being market well-recognized, we have worked actively in other sectors like renovation, construction, designing and our bracket is yet still open. We are firely passionate about the stone industry and willing to chase success in every opportunity.
WIDE SCALE GROWTH
In a country, full of majestic structures and patterns, one of our objectives is to become an extravagant supplier in the natural stone market; supplying the stone market with exceptional Egyptian Marble and Granite products, expressing longevity and style. Our start was never easy; steps were wisely planned and smoothly achieved with interesting outcome.
As gaining our experience by co-working with well-known business icons in the either of the following fields: construction, designing and decoration and thus generating a strong word of mouth, enhancing our market position.
To meet Domestic and international demand, Marmoline has established its second factory in 2012; in Arab Mosa'd, Egypt.
INOVATION AND ADDING VALUE
With great pride and vision to development, Marmoline is the first stone based company to hire R&D team of professionals to improve the quality and durability of their marble products. Also, we are the first Egyptian stone brand proposing advanced treatment production lines to the domestic market. Thus, Marmoline has become a trusted reference and consultant for both competitors and customers. We invest in your business and brand name by supplying you with the best stone products.
Our Vision
Mormoline aims to expand rigorously in the international markets to expand the clients' usage of Marble and Granite not only in Egypt, but to the World in large. Marmoline established a Factory with all required Marble and Granite Treatment machinery that can hold up to 200 workers. Marmoline Average Monthly sales is not less than 25000 m2.
Exporting Process
Receiving rate request from the customer.
Find the best rate which match customer request and send to the customer to get his feedback.
If the rate ok with the customer, he send to shipping order.
Once we received shipping order we do shipping declaration.
We send the shipping declaration to the shipping line to have the booking number and booking confirmation.
After we have the confirmation from the shipping line we start our handling process.
Sent the confirmation to our customs clearance team to withdrawal the container.
Customer sent to us packing and invoice to do shipping instruction.
Get copy from the BL to revise it.
Get the original and sent to the customer.
Sent to the customer all the documents which related to his shipments.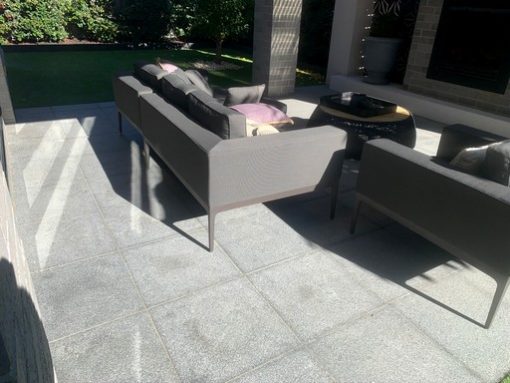 1- Price wise
Marmoline saves you a huge profit margin from the whole sellers & retailers, provides you the most competitive marble and granite prices.
We have the ability to meet all our clients needs as our products in the form of (blocks , slabs , tiles ,stairs, and cut to size) are manufactured according to the international specifications with different finishes such as (polished, honed, brushed, sandblasted, flamed, bush hammered, tumbled, Split Face……)
2- Service wise
Marmoline offers the best service that you deserve, through a team of experienced professionals in exporting Egyptian stone to various countries all over the world, they're doing their best to to meet the customers' requirements through quality control at all the stages:
Extracting natural stone, (Limestone , Marble, Granite, Onyx)
Manufacturing
Selecting & packing
Loading, shipping & exporting stages
Until the goods are delivered to our customer, guaranteeing reliable advice, smooth logistics, excellent and flexible service, and the only way to know the difference is to live it with Marmo Design
Marmoline For Marble & Granite is one of the best companies that works in the field of marble & granite in Egypt and the Middle East. It can supply and install all kinds of marble & granite imported to the Egyptian market and export the best Egyptian raw materials to high markets. Also, competitive prices trying to upgrade our customers in the Egyptian market and abroad.